A Love of Music Starts Here!Singing and piano lessons…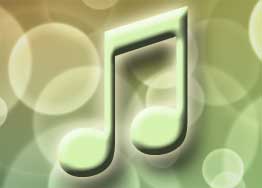 It is never too early or too late, you can start learning music at any age. I welcome students of all levels and ages. The only exception I make is the age limit for voice students: I would prefer them to be at least 12 years of age.
I above all want to make the lesson time a pleasant, fruitful experience, be it the seasoned singer who wants to work out some problematic areas of the voice, the 6-year old piano student who is just beginning, or the adult who has always wanted to sing or play an instrument and has only now found the time to pursue that dream.

For voice or piano lessons, call me at 702-370-7139 or email me at liana@roetterturello.net
A Love of Music Start Here
My Background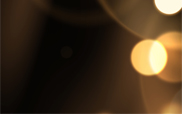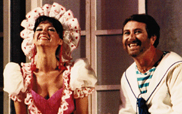 Performances
Learn more about my career as an opera singer in Europe. For more than 10 years I performed in cities across Italy.
Performances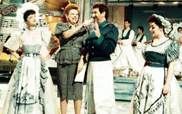 Media Appearances
As a professional singer, I was featured in newspaper and magazine articles and on TV. Here are my Media appearances.
Media Appearances